Renovation a Composting Plant in Dubai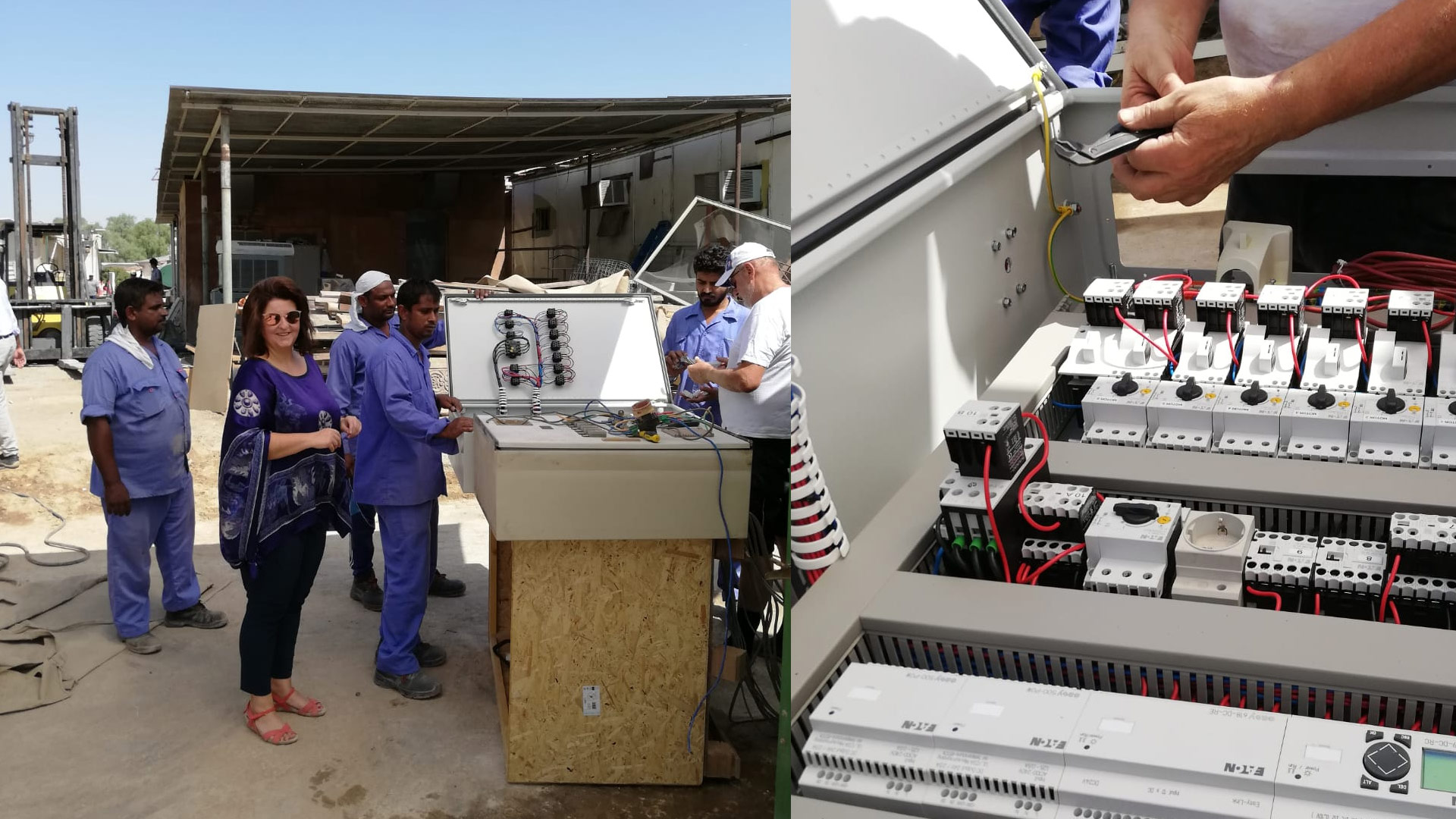 A more than 15 years old composting plant, which has not been in operation for a long time, was overhauled by us. After inspection of the old plant and the meeting with the responsible managers on site with regard to the use of the composter, a new control cabinet incl. A control program in Germany was specifically built, programmed and exported, as well as the new sheet metal cladding. Two German engineers, together with local workers, have completely cleaned the plant, newly clad with sheet metal, installed the new control cabinet, programmed the entire system, including the ventilation system and the associated conveyor technology.
The Result: The plant can now be filled with green waste, shredded branches and organic waste from supermarkets and / or hotel kitchens, all in a defined quantity ratio and thus produces a humus-rich soil in a very short time.